I settled in Canada in 2011, and since then, I've been living and working as a Product Designer in the Greater Toronto Area. Everything in my portfolio except for this page was done during this period.
But, my design career didn't start in Canada. I came from another place, as many Ontarians do, and took some interesting roads along the way.

My time in Germany was intense, to say the least. I worked across multiple cities (Berlin, Munich area, and Dusseldorf), on a variety of projects (from apps to In-Car UIs), company types (start-ups, international design agencies, and gigantic corporations) and roles (concept, interaction, and visual design).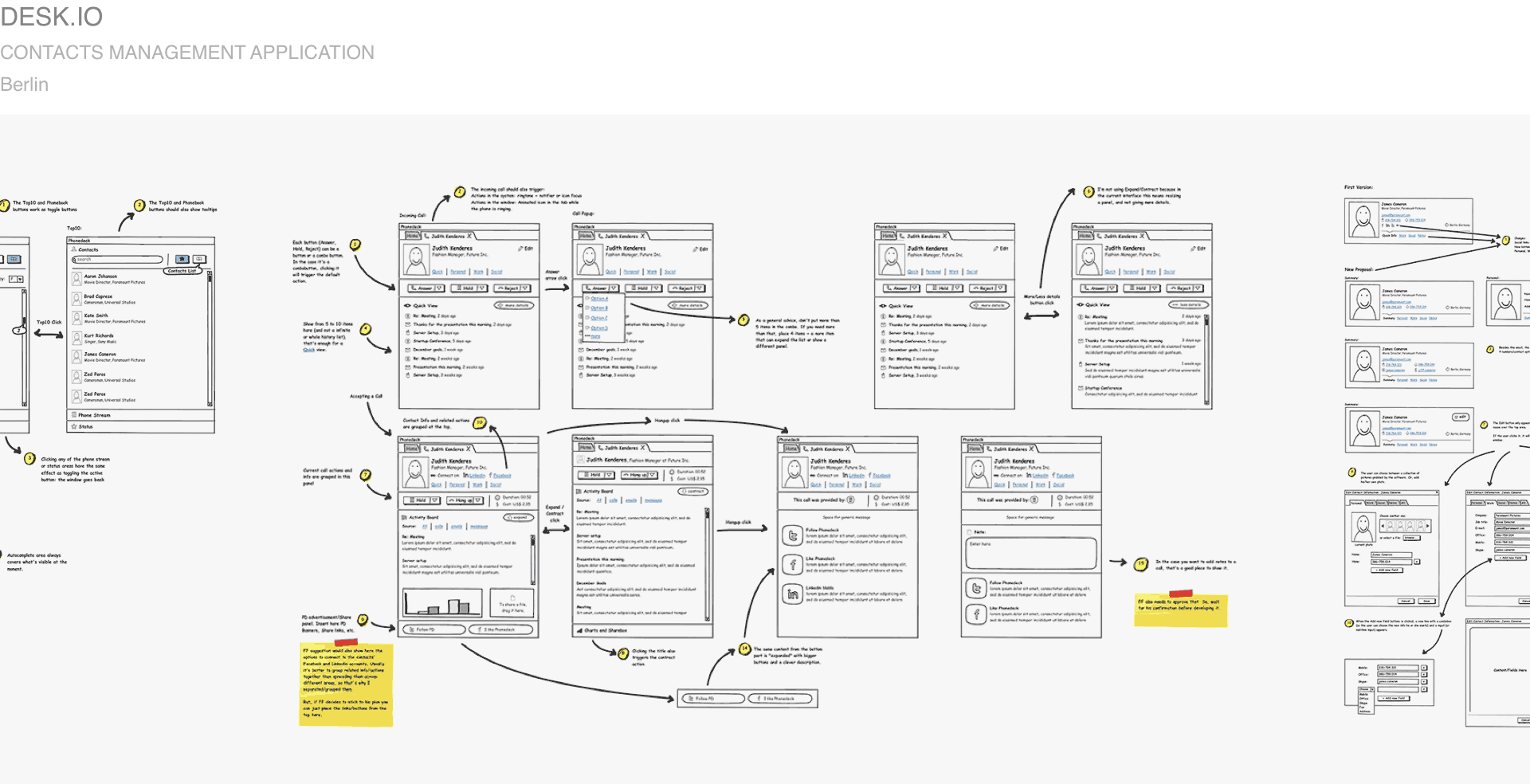 Desk.io was a startup created by one of the Ovi/Nokia Maps investors. In its very early days, I ran multiple design sprints that materialized the app, taking it from a business presentation state to its first development milestone. I performed a full range of tasks: competitive analysis, facilitated workshops, screen flows, wireframes, user testing, and UI design.
I worked on two projects for this company. The first one was a pure conceptual car UI to be showcased at the Geneva Auto show, while the second one was an Infotainment system redesign, both for European car brands. The tasks were primarily concepting and UI design, with some prototyping, data visualization, and iconography.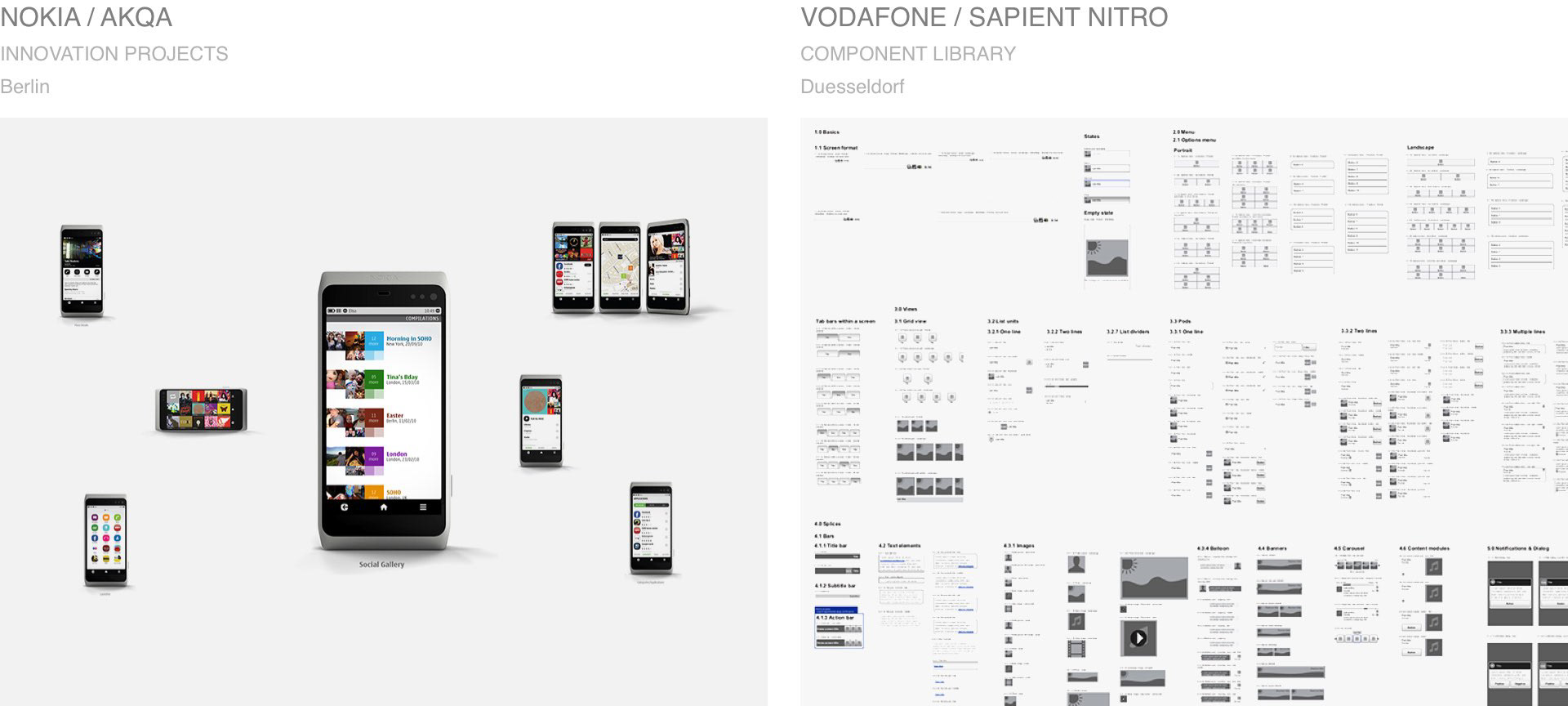 At Nokia, I worked for the Concept and Strategy Team, a place intended to generate and try new ideas for products and services. In this setting, I contributed to discussions, participated in workshops, designed flows and wireframes, and executed UI design.
At Vodafone, they had a very large team of designers, and my task was to improve their UX Component library (in today's world, it would be called their Design System). I researched best practices, suggested automating some tasks, changed some of the tools used, and finally, executed the plan by delivering an improved system.

This is where I started my career. During that period, I worked at CESAR, an Innovation Institute that partnered with the university where I graduated from. In the Razr times, Motorola was huge, and it was one of CESAR's biggest clients.
I joined the company to participate in a single project. But, the results were very successful and soon we started to grow a permanent team, with me being the lead designer.
Year after year, we supported initiatives for the Latin America Office (São Paulo), Mobile division (Chicago), and Networks division (San Diego). We designed mobile apps, web apps, concept products, internal system tools, and media.