I settled in Canada in 2011, and since then, I've been living and utilizing my design skills in the Greater Toronto Area. Everything in my portfolio except for this page was done during this period.
But, my design career didn't start here. I came from another place, and took some interesting roads along the way.
My time at Germany was intense, to say the least. I worked across multiple cities (Berlin, Munich area and Dusseldorf), and variety of project types (from apps to In-Car UIs), company types (start-ups, international design agencies and gigantic corporations) and roles (interaction and visual design).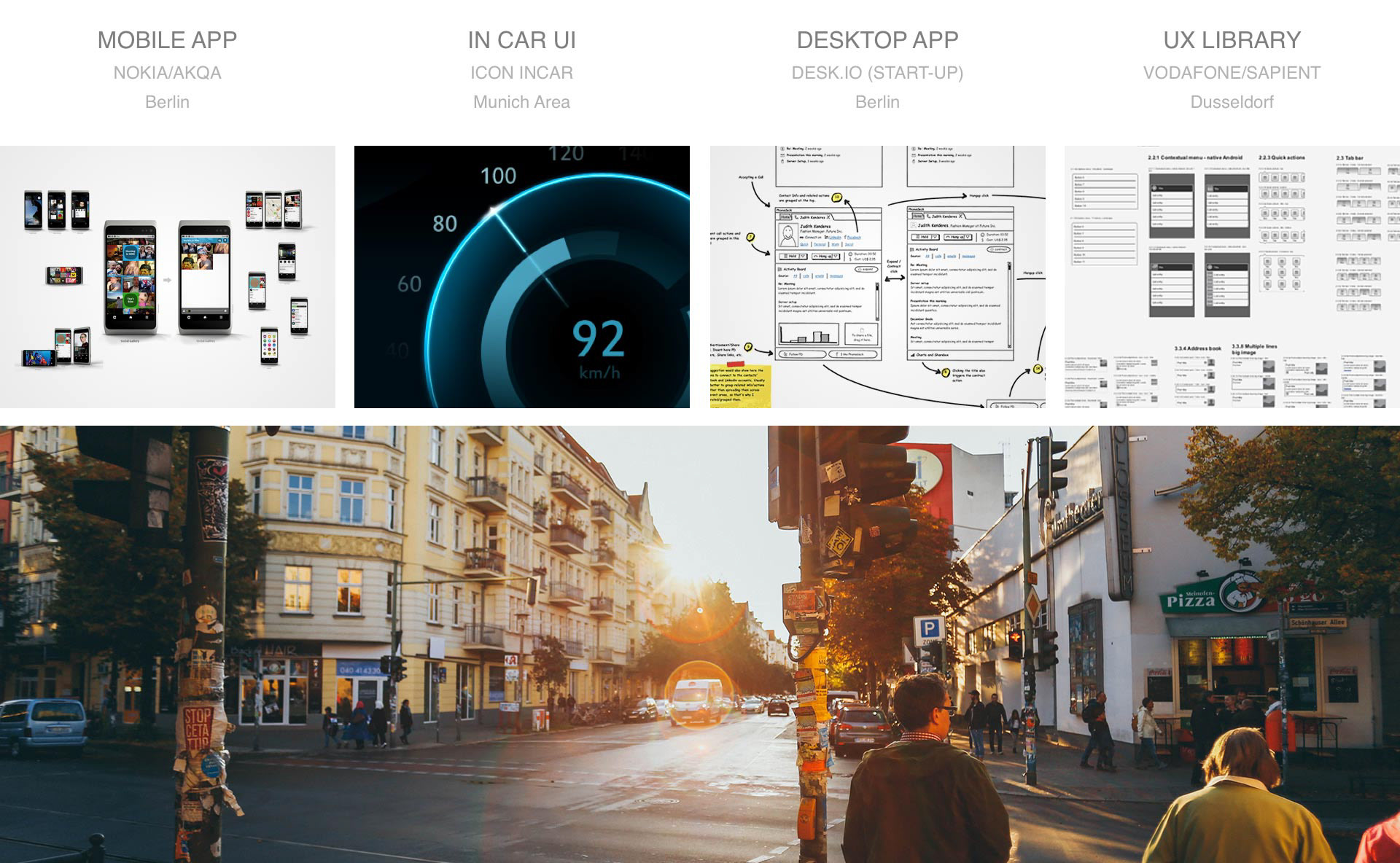 This was where I started my career. During this period, I worked at Cesar, a R&D Institute that partnered with the university that I graduated from.
Motorola was one of its biggest clients, and I participated in projects for the Latin America Office (São Paulo), the Phone division (Chicago) and the Networks division (San Diego). The projects involved mobile apps, concept UIs and internal system tools alongside others. My roles involved UX Design tasks and project management.