Smart TV History and its Canadian roots
Maybe you've never heard of Hisense or Jamdeo, but your current Smart TV has many Design features championed by these companies. Besides being the 4th largest TV manufacturer in the world (just ahead of Sony), Hisense also owns the brands Sharp America and Toshiba. Jamdeo is its Design and Development studio based in Toronto/GTA 🇨🇦.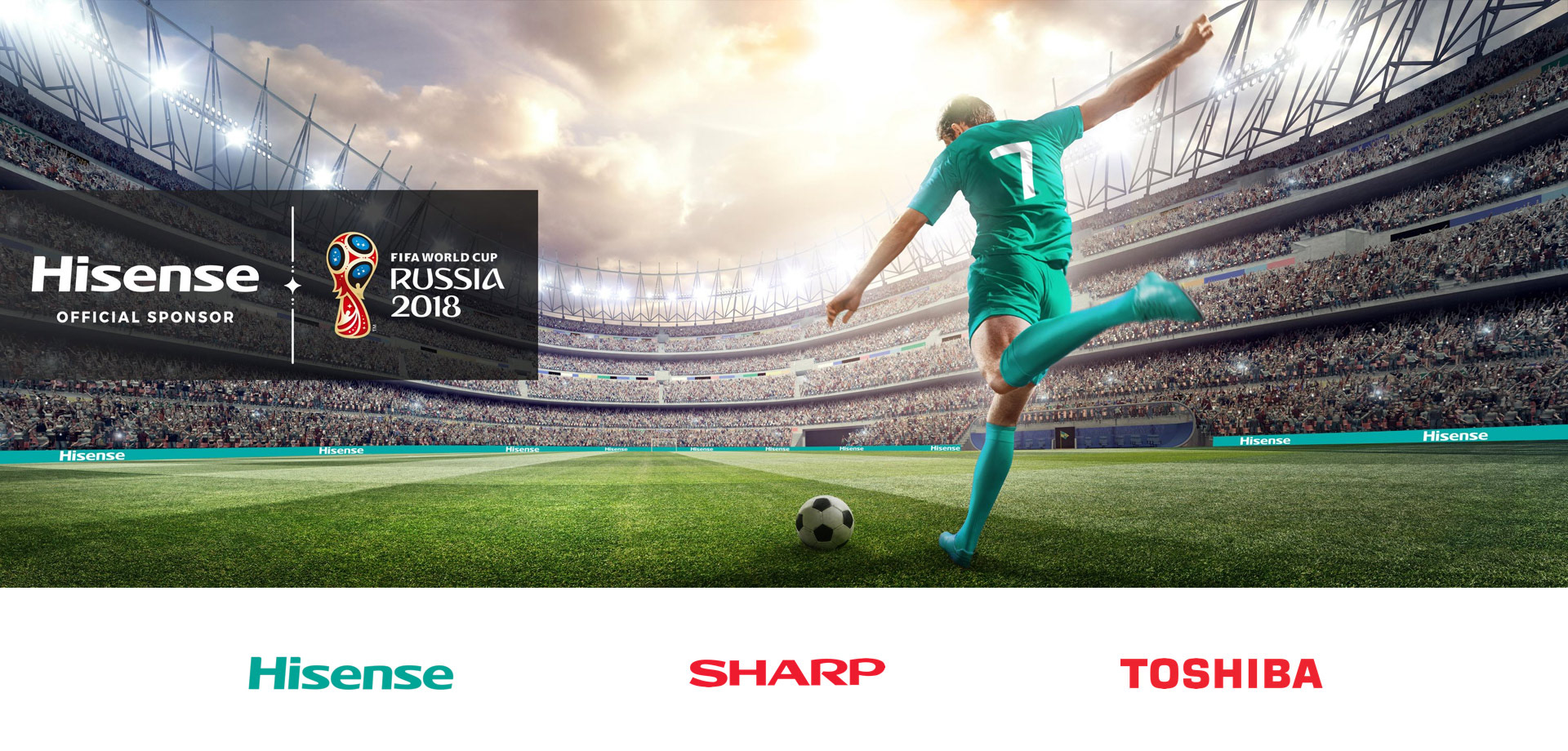 In the first years of Smart TVs, their UIs resembled a smartphone or PC desktop. Jamdeo was the first one to drop this pattern, creating the first UI tailored to the Smart TV experience.
One of the biggest Vidaa (Hisense's premiere TV model) improvements was replacing the Home screen for a Home panel. This proved to be much better and soon the market adopted this approach. I'm glad that I was part of the original design team as well as working on the improvements along the years.
This was the first update to the Home Panel, and the amount of content was starting to grow. We also proposed including a dashboard and making the UI more graphical (by using content artwork and screenshots). In the end, we kept the complexity under control, and the Home Panel became even better to use and to look at.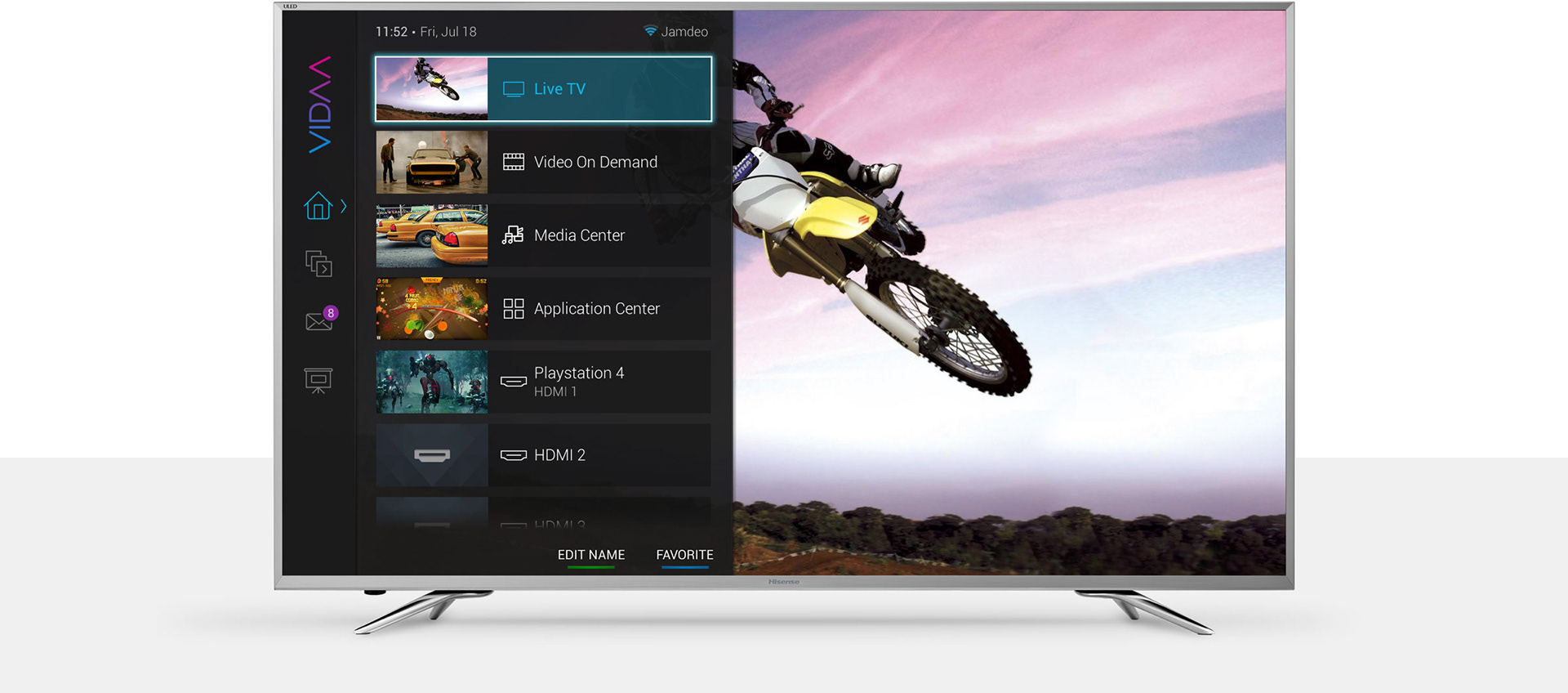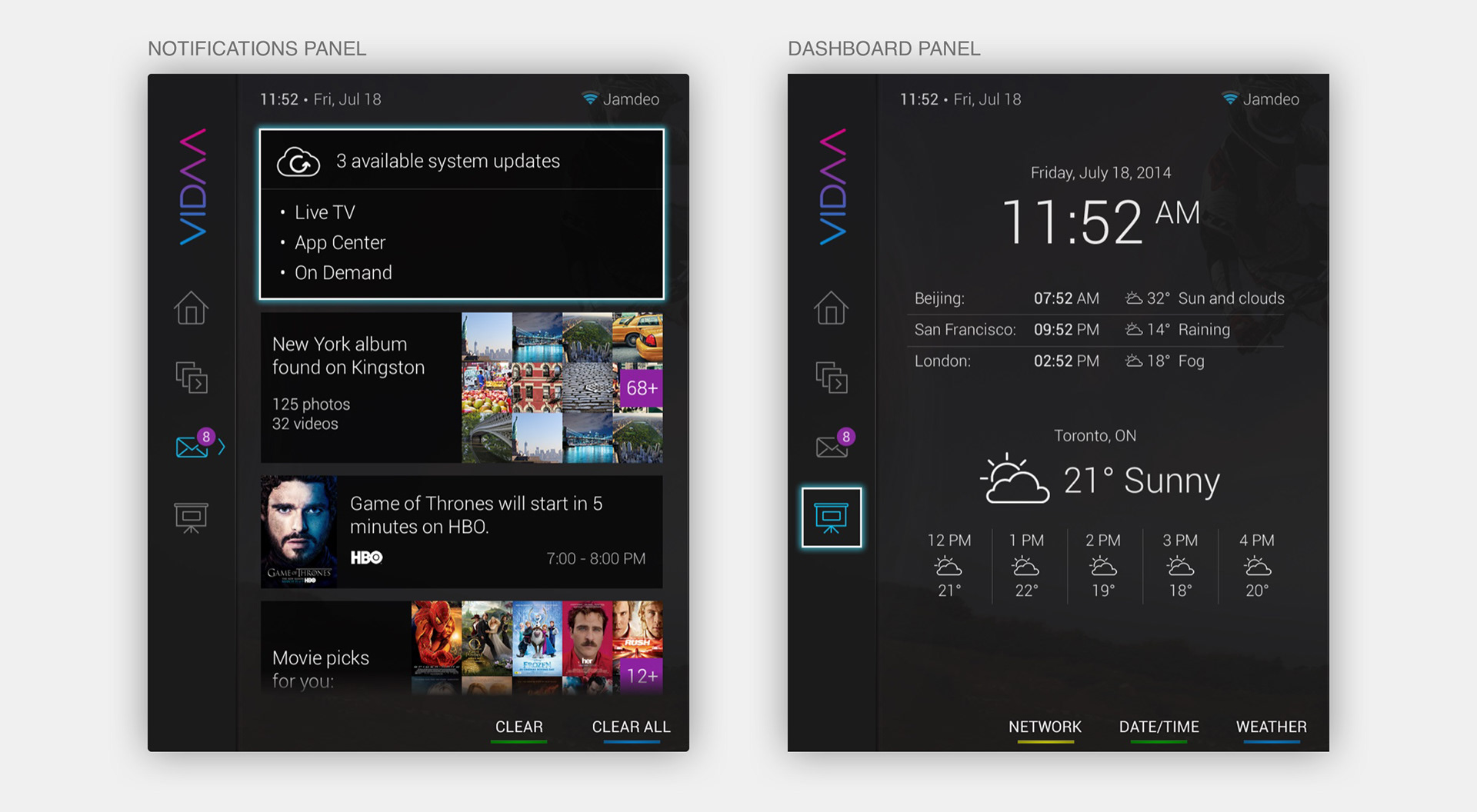 From an interaction perspective, we detected a friction in the TV experience: many times the users just need to perform a simple action, but they need to launch a full application in order to do that. 
We solved this problem by enhancing the existing tile. By adding an additional expanded state to the component, users could trigger multiple actions.
In the example below, a regular Live TV tile would only allow users to switch to the last channel. With the new enhanced tile, users could quickly switch to any recent or favorite channel directly in the home panel.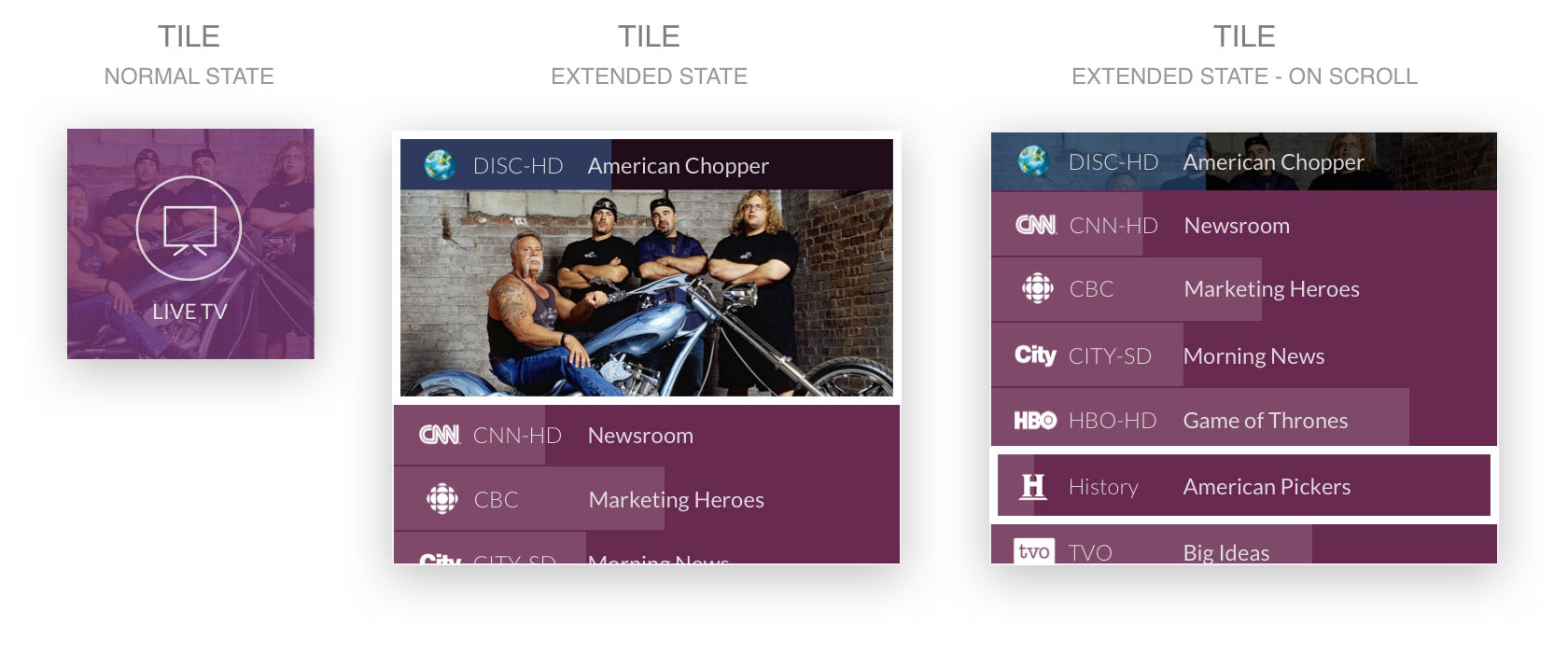 In the visual front, we also got a big redesign. The new flat style brought a new color scheme, icon style and typography. The status bar was also updated with the new directions. All of these enhancements came together to create an unique and streamlined TV UI.